Advanced DRNsights Software Gives Us an Advantage
For over 50 years, Bearden Investigative Agency has found immense success in the investigative industry by utilizing the most up-to-date software and equipment available. One such resource that has proved invaluable is DRNsights. DRNsights Investigations is fueled by vehicle location data and analytics, designed to complement and enhance our investigation processes. With over 15 billion vehicle location points in over 300 markets, we are able to swiftly identify and locate data points for our clients.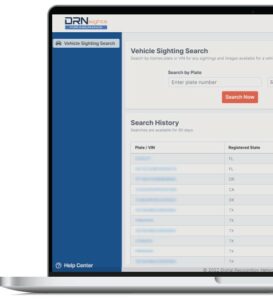 Vehicle Sighting Search
DRN's realternative data platform uniquely combines billions of license plate recognition records with powerful, patented analytics to build full vehicle stories. DRNsights Investigations adds powerful functionality developed with insurers in mind to help in underwriting and investigations. With the use of DRNsights, our investigators are able to map all sightings of a vehicle on a conventional and satellite map. We are also able to see all vehicle location data for any specific date or range. 
Bearden Investigative Agency is able to provide our clients with the most up to date and advanced Real Data, Real Analytics, & Real Results.