Our New Orleans office has moved!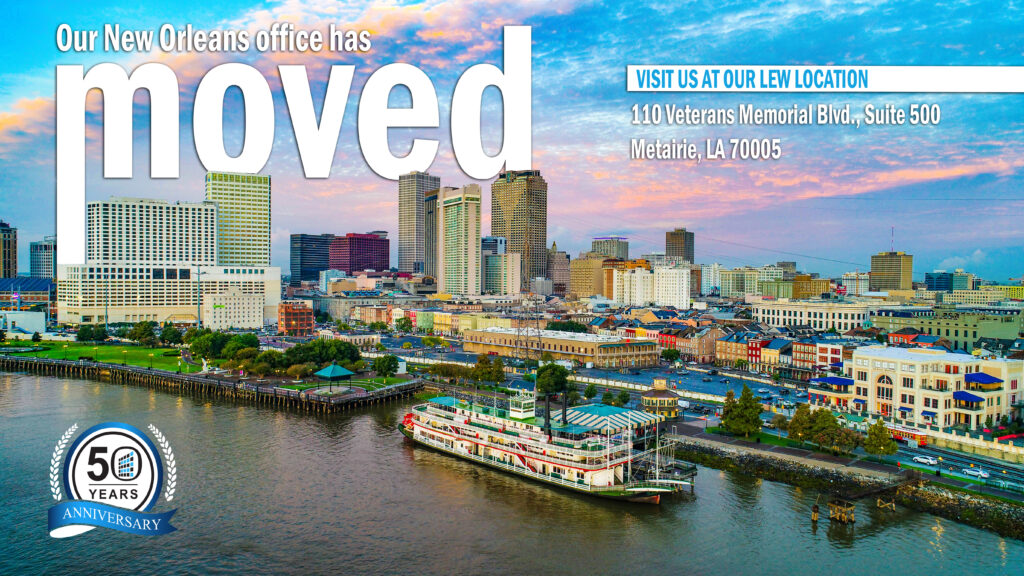 We are excited to announce that we have moved the New Orleans office to accommodate for our continued growth and expansion in this market. We have had a physical presence in the New Orleans – Metairie metropolitan area for a number of years and have enjoyed the people and culture immensely. This city is like no other! The professional relationships and network we have built in New Orleans over the years is unparalleled in our industry. We look forward to continuing to serve the area with the highest level of investigative excellence. 
If you or someone you know is in need of investigative services in the New Orleans area, don't hesitate to contact us or stop by our new office located at:
110 Veterans Memorial Blvd. Suite 500, Metairie, LA 70005.
Call us today: 1.800.943.2670