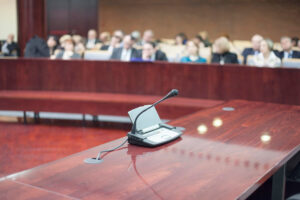 If you're a trial lawyer or attorney looking for the most reliable investigative agency to support complex legal cases, then you've come to the right place. Attorney-led Bearden Investigative Agency has the personnel, resources and experience you need to handle even the most daunting cases. Our investigative services span beyond just one location, allowing us to conduct investigations in multiple states and even foreign countries. Read on to learn more about how we can help you.
Get the evidence needed to win your complex legal case!
What sets our agency apart is our ability to ramp up quickly and efficiently on a large scale. We have extensive experience conducting investigations of all kinds, from interviews with witnesses to surveillance of individuals. No matter what kind of investigation your complex legal cases require, we are prepared and equipped to handle it.
Our team also understands that not all leads are created equal—some require more attention than others—and we know how important it is to prioritize and classify them accordingly. We can help you flush out all the facts from a variety of sources, as well as identify which witnesses are most important for your case. With Bearden Investigative Agency, you can rest assured that no stone will be left unturned in your investigation process.
Our team is also adept at attacking various issues on different fronts simultaneously and thoroughly, so that nothing slips through the cracks and there's no delay in obtaining results. The fact that we are able to conduct investigations in multiple locations makes us an invaluable asset when dealing with complex legal matters across state lines or even overseas.
Our team of attorney-led investigators is equipped to handle any investigation, anywhere in the world.
When it comes to complex legal cases involving multiple leads, witnesses and issues spread over multiple states or countries, having a reliable investigative agency by your side is essential. At Bearden Investigative Agency, we have over 50 years of experience responding quickly and thoroughly to numerous leads while keeping an eye on each issue at hand simultaneously and efficiently. Our expertise extends far beyond one location – with our help, you can tackle any difficult legal case with confidence!