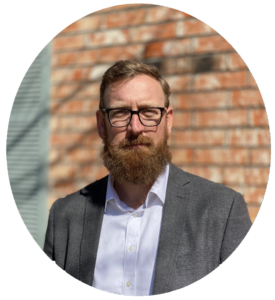 Hello, I'm Mike Thompson, the new CEO of Bearden Investigative Agency. I have spent my entire career in and around the security and investigation industry, including the last 2 years as Chief Operating Officer of BIA.  
COVID-19 pandemic:
The situation rendered to us all by the COVID-19 pandemic has been a challenge to say the least. So, I must first graciously and humbly thank you, our clients, for your business. Now, more than ever, our customers' loyalty is so deeply appreciated by every member of the Bearden Investigative Agency family. Our team of dedicated investigators have been hard at work throughout the pandemic to ensure our clients have the same level of service and results they have come to expect from our agency.  
50th year in business:
As we enter our 50th year in business, we take pause to remember our founder, Jim Bearden. His experience led the agency to conduct investigations in all 50 states and 42 countries. Working alongside his father, his son Wes Bearden has become an expert in the field. Wes served as CEO for many years. I am honored to serve as the new CEO while Wes continues as Chairman of the Board. Under Wes' guidance and with a shared vision, I am excited for the future of Bearden Investigative Agency as we look ahead to the next 50 years.  
Plan for the coming year:
Our plan for the coming year is one of growth and has us opening additional locations across the U.S. as well as expansion to the European market with an office in London. We have made meaningful investments and will continue to ensure we have the latest technological resources available in our industry.  
Bearden Investigative Agency has a long-standing history of providing superior quality investigations using the latest technology. It is my sincere goal to continue this same level of service and build on our 50 years of excellence as the new CEO. 
~ Mike Thompson